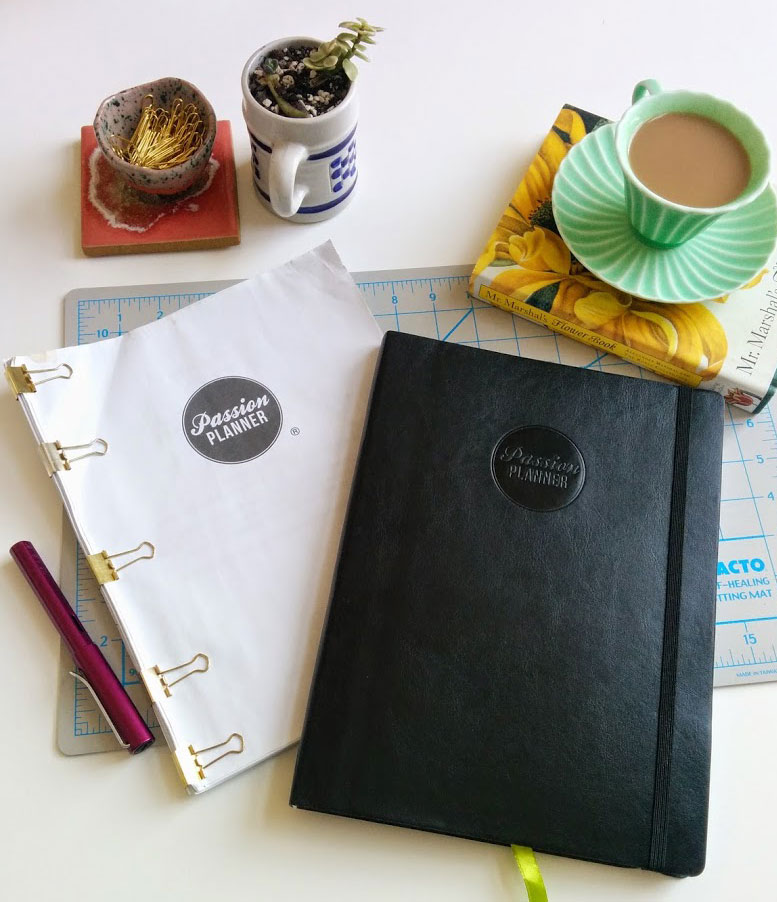 At the start of this year one of my major intentions for 2015 was organization.
With no clear organizational hierarchy, my notes, sketches, schedules and ideas were scattered and strewn about my studio and were nearly impossible to prioritize.
Already in scarcity, the time I was spent tracking things down and re-making lists was getting a bit out of hand. At the start of the new year I decided enough was enough, I was going to break down and actually buy a *dramatic pause* planner.
I've bought a few in the past, but always found myself writing more in the margins than in the actual date. They were constricting, confining and I hated the process of scheduling in such blocked-out fashion. I decided to do a bit of research this time and found myself reading about the kickstarter project of Angela Trinidad.
I was intrigued by the thought behind the project, but was still wary based on my awful track record with planners. Thankfully, the site offered a pdf copy for download – so after posting to my facebook wall (a requirement for download that I totally understand) I was able to try it out. I don't even think a full week went by before I ordered a real copy.
It's the greatest planner I've ever used. Loads of blank space for doodles, some great points of self-reflection, goal-tracking… the whole shebang. It's especially great for me as I keep a separate blank sketchbook too – I am able to make small thumbnails of sketches I want to develop further into the dates of the planner, thus scheduling my studio time more effectively.
My *real* copy arrived the other day, and I just now finished copying the loose-leaf pdf version into the beautiful black book. So excited to keep this organizational ball rolling!
What about you? Any tricks to staying ontop of work/school? You've heard mine, leave me comment with your favorite organizational tool