I've been trying to clean out the area under my desk (somehow seems to collect all 'homeless' art supplies) and was pleased to have uncovered one more blank journal from moleskine.
I love working with these little books — perfect size for stuffing in a pocket or bag, and the creamy paper is practically begging to be covered in doodles and ideas.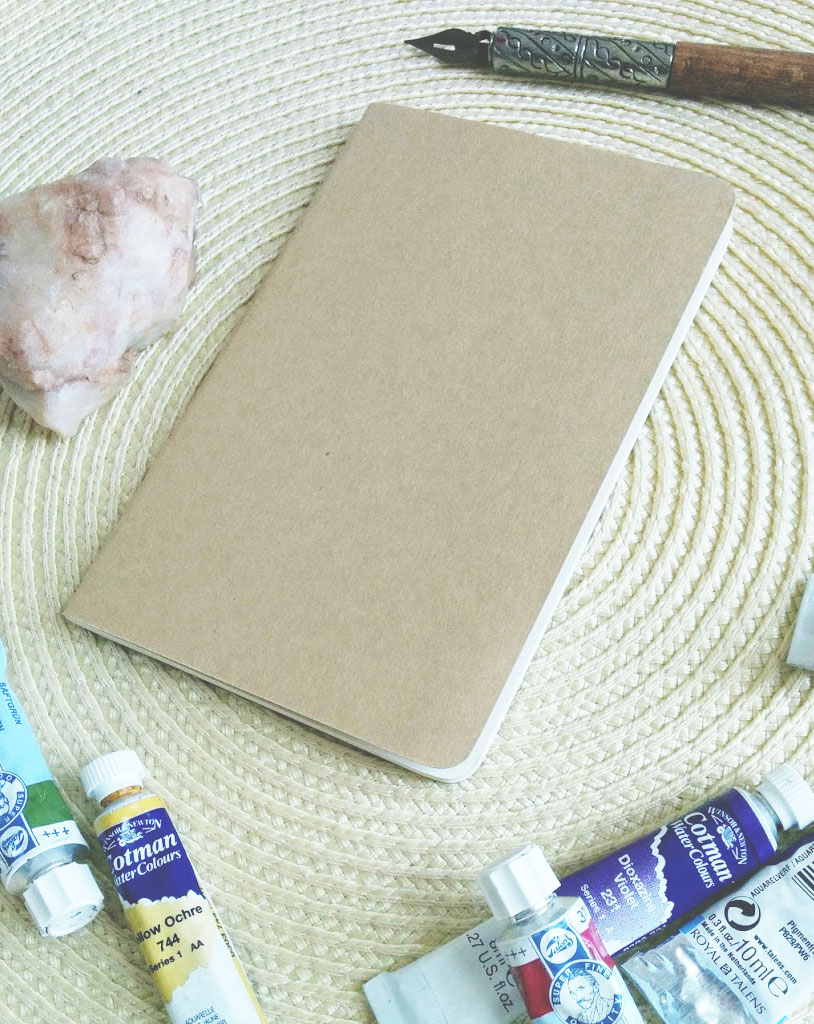 I've made a few little cover designs over the past year or so – but I'm just not sure what to put on this one. Cacti, moon, feathers, gems, cameras… all have been done. Any idea what you might want to see on this blank journal? Something for travel, or school perhaps? Let me know!
Here are a few past designs;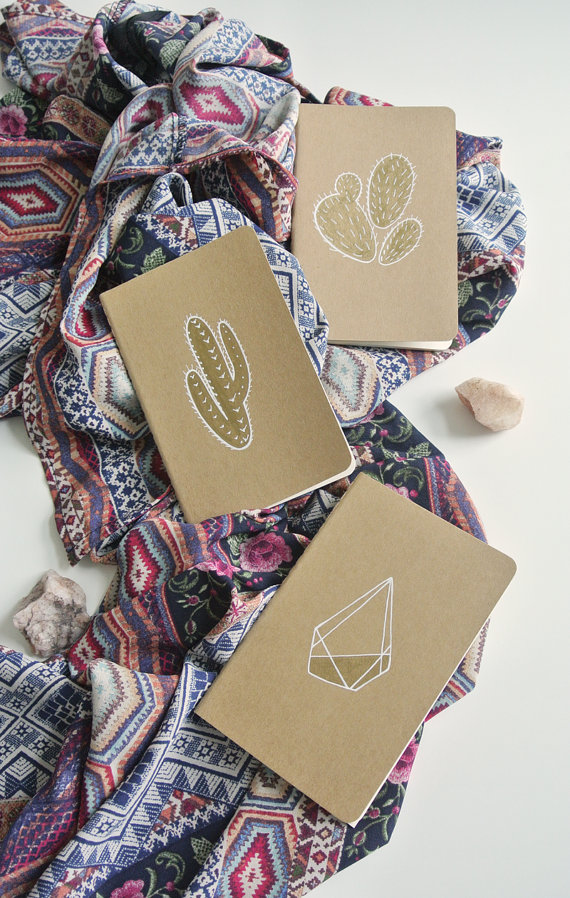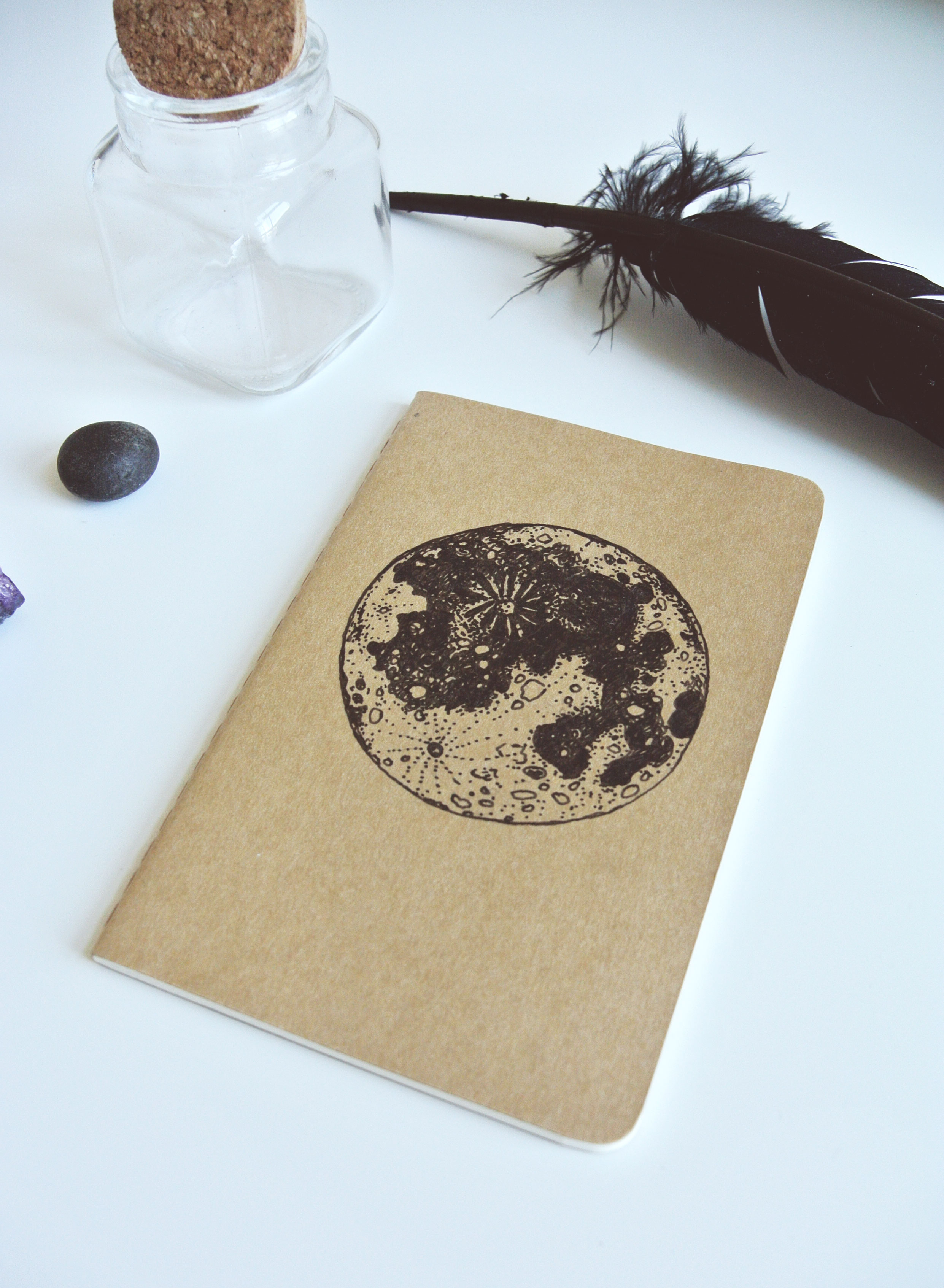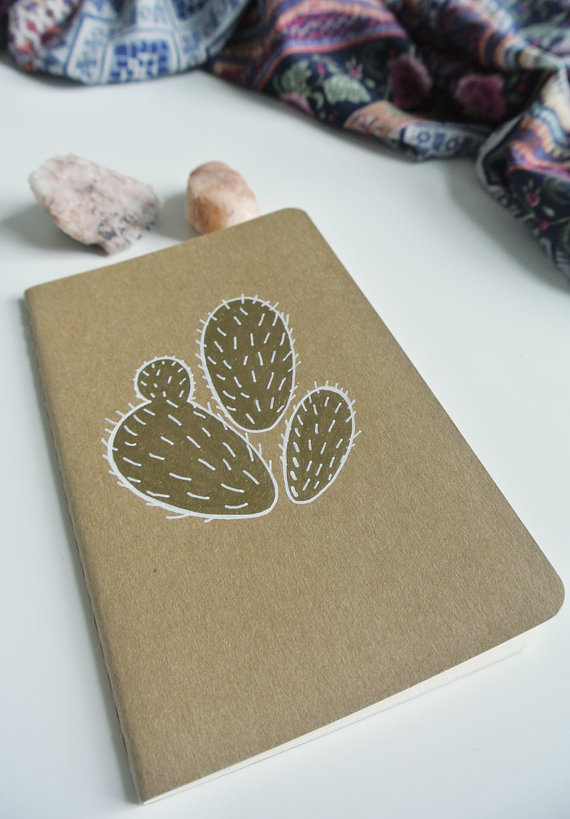 (This little cactus journal is available for purchase here —> BUY ME)
Feel free to leave your suggestions below, I'll decide by the weekend and post progress pics shortly thereafter.
Have a lovely afternoon friends!