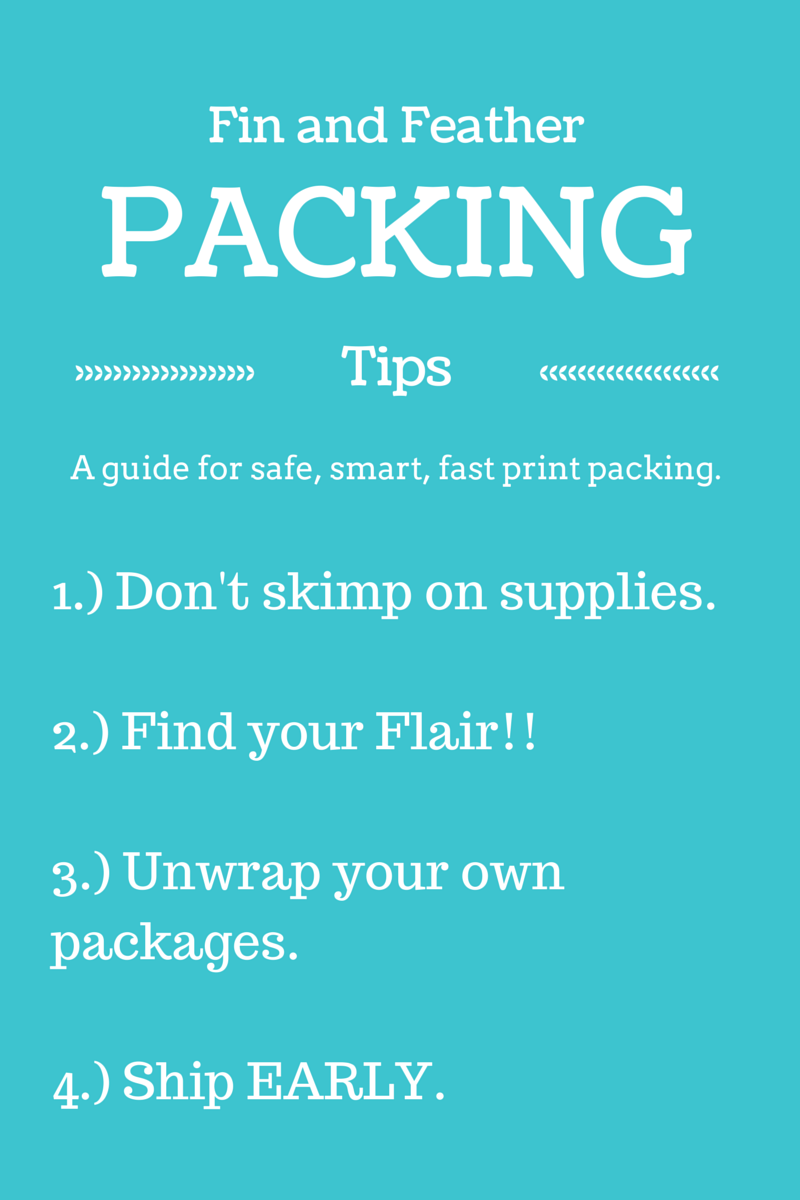 I love making work, but I also love packing it up.
Over the three years I've had my online store open to the public I've accumulated a pretty good set of simple guidelines to help me with packing orders, as well as some things that I *wish* I had known when I started out.
First and foremost, DONT SKIMP ON PACKING SUPPLIES. Just don't. Add on the extra cost to the shipping, or the initial cost of the item – but make sure the order is packed safely. Customers aren't buying the work because it is cheap (hopefully), they are buying the work because they love it and want it in their space.  A safe arrival is more than worth an extra dollar.
Once a store has momentum (especially around the holidays) packing and shipping work can easily take over the entire day. For the three weeks before Christmas, I usually put the 'making' of work on the back burner, to focus on the shipping. In short, that's a LOT of time packing. It's so, so much easier to commit to multiple days of packing work when it's fun and spreads your brand. Finding the essence of the work, essentially the brand 'flair' and featuring it as the orders are packed not only gives the customer a more meaningful, valuable experience when unwrapping – but totally adds to the experience of packing. Quick note of caution here, it's so so easy to get sucked into over-packaging, and when there are a lot of orders to go out, or a time crunch, over-packing can turn into a very stressful situation.  I use stickers, washi-tape and branded envelopes to keep the process flowing quickly, but they also create that unique package, that's as entertaining to wrap as it is to unwrap.
Along the same lines, unwrap your own packages!!! Embarrassingly, I spent about 5 months packing up my orders backwards. I put the entire bundle of work/packing slip/thankyous into the envelope so that when the customer opened it, the bundle came out upside down. Not exactly the image I wanted to portray. So, when a new system of packing is implemented, I totally recommend wrapping up one package and unwrapping it to experience what the customers will (and adjusting accordingly).
And perhaps the most obvious, SHIP EARLY.  Even when I have 7 days lead time, I try to make sure the orders are shipped by the 3rd. I have complete faith in the US postal service, but things seem to spring up more often than not – and I like to have the luxury of a few days cushion. This is most important during the holiday rush, as I've experienced quite a few orders being significantly delayed (and even lost) during the hustle and bustle.
Hope this guide helps, whether the store is brand new or well seasoned. Any tips you'd like share? Leave them here or tweet them to me @fin_feather_art!
Happy Packing!!!