I participated in the We Are the Makers Swap brought to you by the lovely Craft your Life Collective and Makers Movement this past month. Each of us submitted images of what we'd like to send, and if chosen to participate we were matched with another maker.
My package was delivered today and HOLY COW. I was matched with Nalani over at Knotty Bloom (seriously, go check out her work!) and was lucky enough to receive one of her gorgeous plant hangers.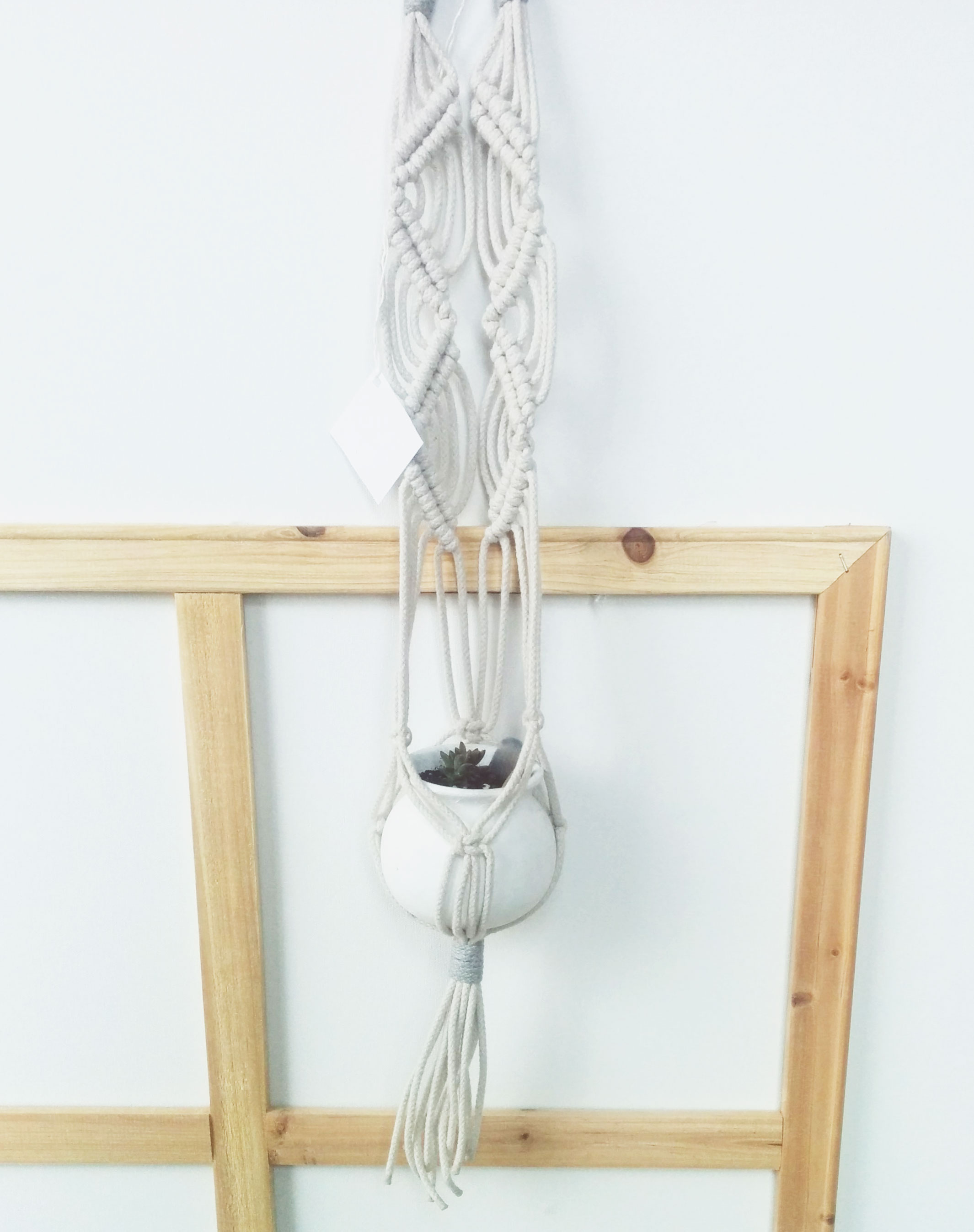 I also happened to have a little budding succulent in a small pot that kept getting lost in my forest of plants. The pot fit perfectly in the hanger and I couldn't have been more pleased.
The cording is soft, the weaving is exceptionally beautiful and it is just a joy to look at.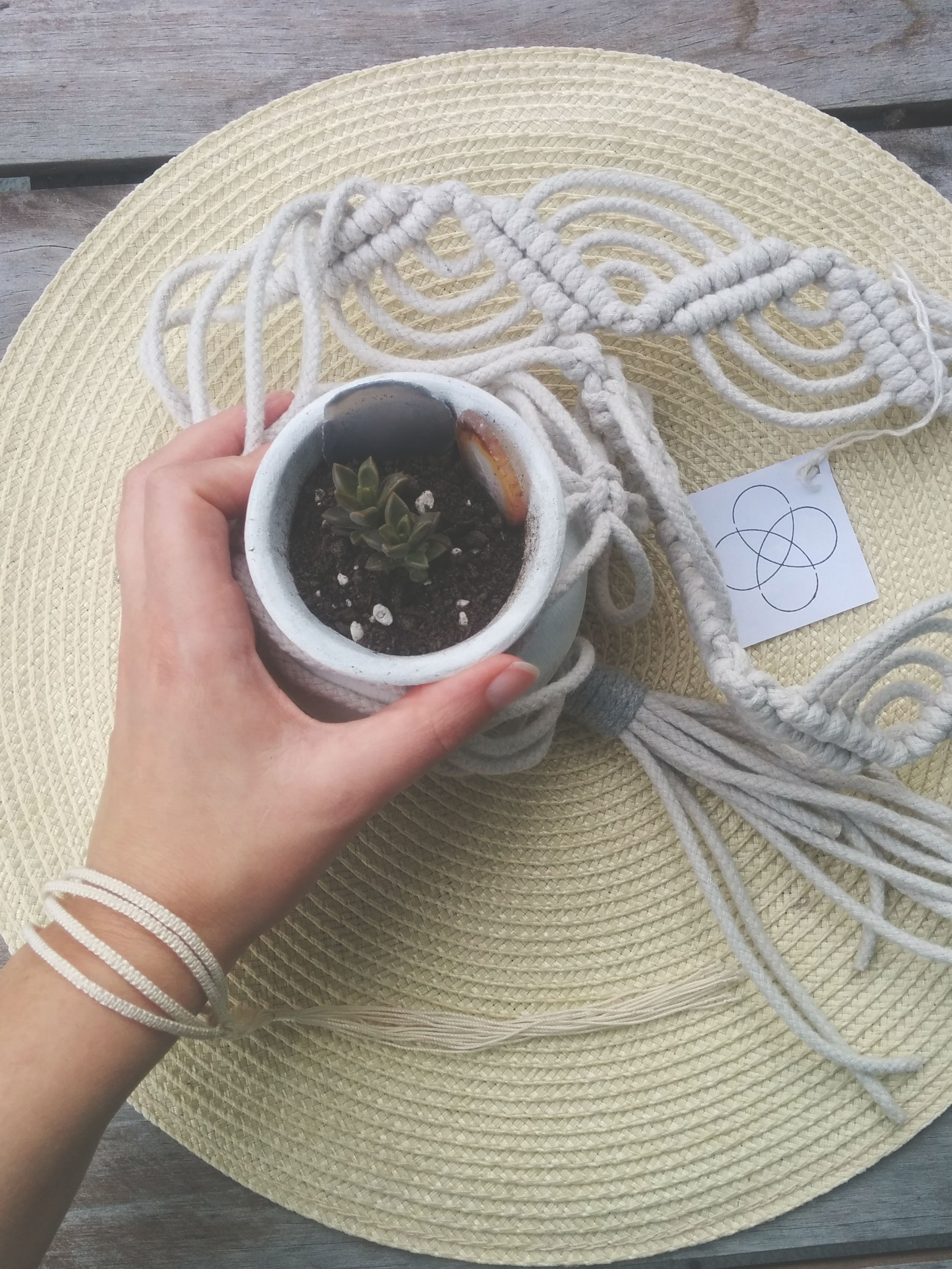 See that little plant in there? 6 months ago it was a clipping from an older succulent, and it's starting to grow! I think given it's new, beautiful home it will do nothing but thrive from here on out! (Right?)And here's where it will live in the studio, right infront of a nice sunny window, guarding my lenses and camera gadgetry.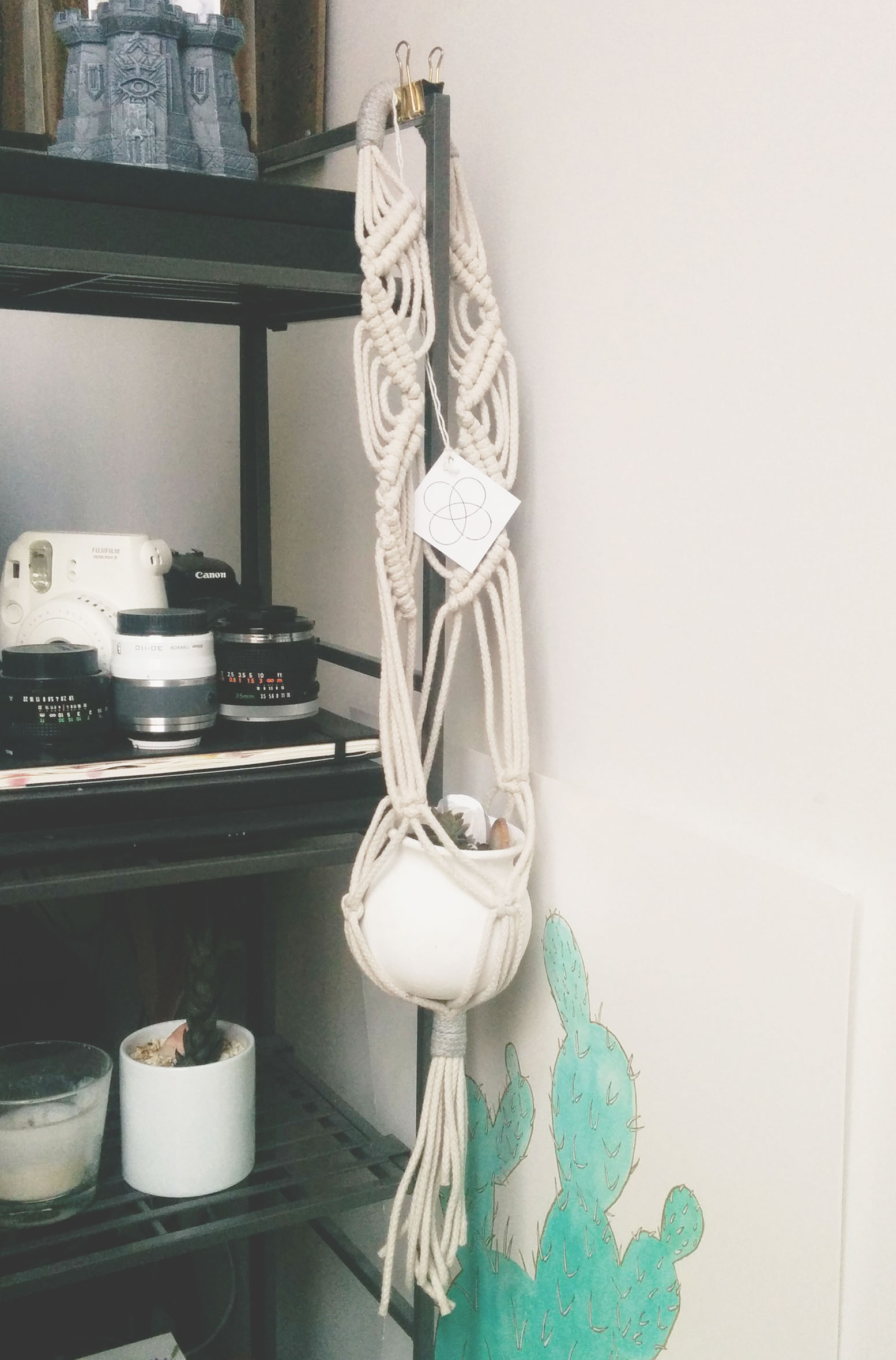 A big, giant THANK YOU to KnottyBloom, for sharing this beautiful piece of handmade artistry with me. And of course, to Maker's Movement and CYLcollective for organizing this fantastic swap!
Hope you all have a lovely weekend <3
****CORRECTION****
Additional BEAUTIFUL piece of weaving pictured above as a bracelet, is not infact a bracelet. It's a MINI-HANGER!!!! How cute is that???