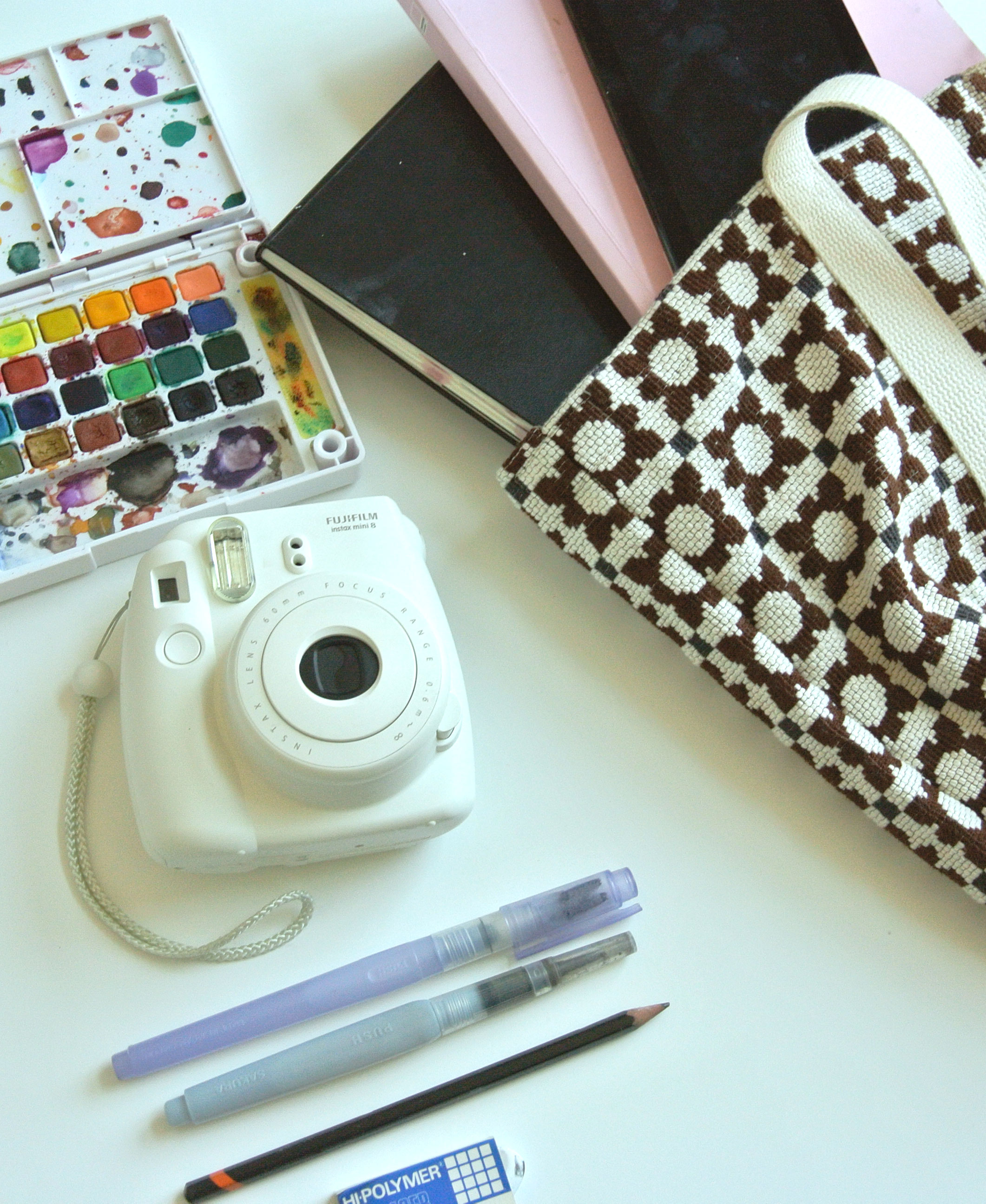 With family sprawling across the U.S and a strong desire to fly our Miami coop every so often, my husband and I find ourselves on the road (or in the air) quite often. When I first started traveling as a full time artist, I overpacked. Actually, overpacked is putting it lightly. I overstuffed my carry on, my suitcase, whatever other bags were coming with us with more paint, paper and other supplies than I could feasibly use up. I was terrified of needing something and not having it at arms reach. My poor husband had to share luggage space with sketchbooks, canvases — it was just downright silly.
Eventually I came to my senses, with a much appreciated quote from photographer Chase Jarvis; "the best camera is the one you take with you."
I was doing no one a favor by lugging around all this extra stuff and was definitely hindering the fluidity of the traveling-artist experience. So I paired down. And down. And down.
This is my supply list currently;
My moleskine watercolor sketchbook. A4 sized, perfect for backpacks/carryons. I use this for quick sketches in the morning, blocking out ideas and keeping loose napkins and other papers in the back folder.
8 x 10 cold-pressed Arches tablet. I don't always bring this, usually only on longer trips that might afford some time for more serious work.
Travel watercolor kit. I am currently using the kit from Sakura, bought way, way back when I was still in undergrad.
Sakura travel brushes.
And that's it.
What about you? What art supplies can you absolutely not leave home with?