I'm a sucker for a good lipstick.
I'm also on a relatively tight budget. One might call it; 'The I Work for Myself and All Extra Money Goes Back into My Business' budget.  So, when I can find something  I love and purchase it without neglecting the cost of supplies for my work I am a very, very happy camper.
This week I chose to paint some of my more frequently used colors. For winter I am *loving* deep rusty reds and ashy peaches, which, conveniently are some of my favorite colors to paint with. Serendipty, friends.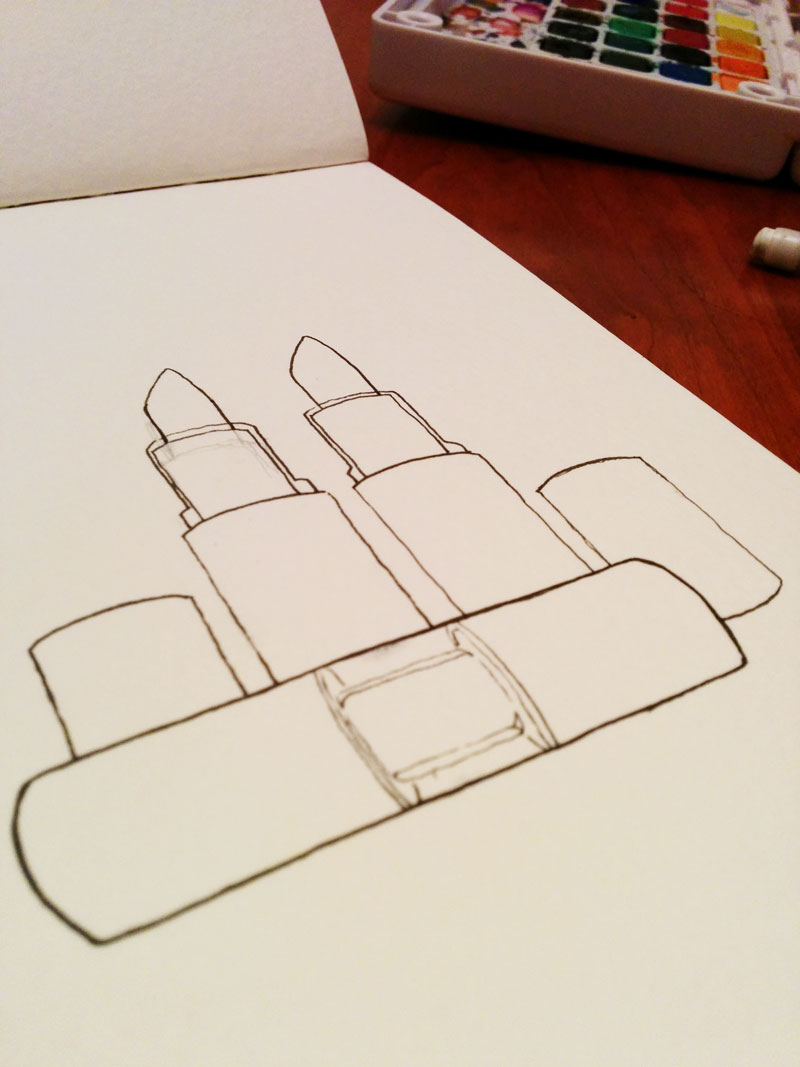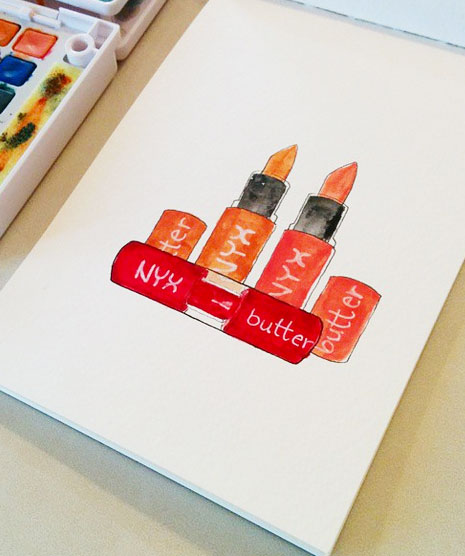 I'm almost through my entire shelf of makeup (I don't really own that much and tend to wear even less) anyone have any suggestions for next week? Tweet me, Instagram me, leave me a comment here or hire a plane to write it in the sky!
(if you do actually hire a plane, I'd love you forever…)
Hope you all had a wonderful Thanksgiving weekend!