One of my favorite places here on the beach is turning 30 this year!
The Art Center of South Florida has a slew of fun parties, openings and exhibitions going on to celebrate – and I was thrilled to be able to help out during the opening on Wednesday of this week.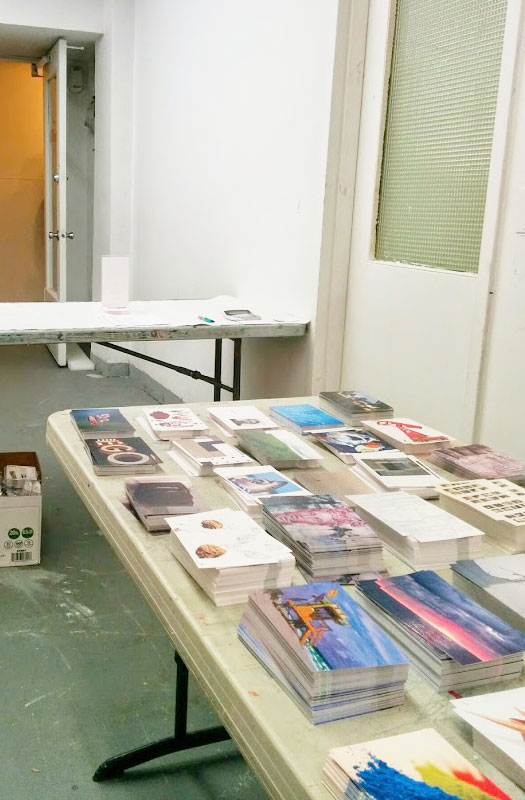 For this particular show, we were in charge of postcard dispatch.  The postcards were created by 75 artists, some currently showing at the center as well as distinguished alumni. Our job was twofold; to dole out packets of cards to the artists as they came by during the opening, as well as sell to any interested members of the public.
I loved watching people fawn over the cards (as I was doing myself, they were all incredible) but I also really enjoyed speaking with the artists about how they made their particular card.  Packs of all 75 postcards are still available for sale, all proceeds benefit the Art Center and the great work they are doing in the community.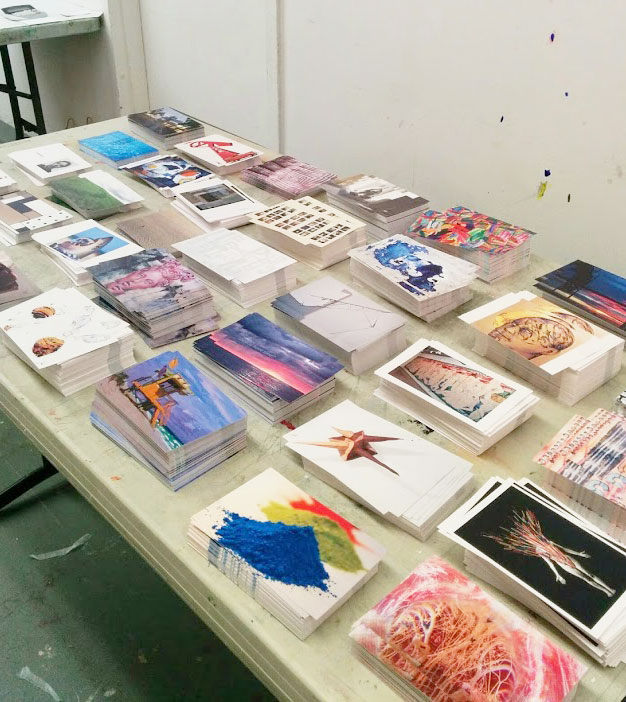 If you are local and have some free time, I can't recommend the show enough –some really great work was made to celebrate the anniversary! Or check out their website for a schedule of upcoming event/shows, there is always something fun going on